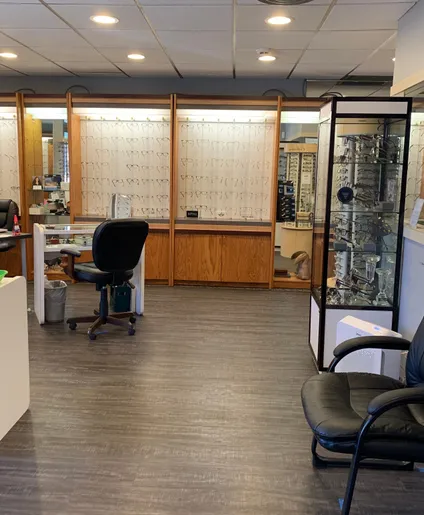 YOUR CUSTOM EYEWEAR
You will be sure to find the perfect pair of glasses or contacts for your specific needs when you visit MacQueen Eye Care Center in Chicago, Illinois. We keep a wide assortment of eyeglass frames in stock. From designer to basic frames, you will be sure to find the perfect pair that will suit your needs and style.
The Latest Styles
With all of the options on the market today, it can be difficult to choose the right set of frames for your style. We offer the largest selection of fashion eyewear from today's major brands, including:
• State, Handmade frames made here in Chicago, IL
• Swarovski
• Guess
• Carrera
• Timex
• Lucky Brand
• Converse
• Carolina Herrera
• Mini Cooper
An many More!
Made for You
Finding the right glasses means finding the right lenses. Your lifestyle can help to determine what is best for you. Our knowledgeable staff will guide you in customizing the right lenses and options to meet your needs and accommodate your prescription. For example;
-Polycarbonate lenses are impact resistant and don't easily scratch or break, making them a great choice for children.
- High Index Plastic lenses are great for wearers with strong prescriptions. They are much thinner lenses.
- Trivex lenses are ultralite lenses for ultimate comfort.
- Digital Design lenses are created using an advanced digital technology to resurface the lens allowing for greater precision over the entire lens surface. This enables your prescription to be the exact same strength on the very outer edges of your lens as it is in the middle. Digital lenses provide you with more visual comfort, sharper definition and less eye fatigue. These lenses allow for more versatility in choosing your frames.
- Antireflective Coatings, featuring Crizal, and more. Including coatings to aid against Blue light Exposure.
- Prescription Sun Wear, including polarized lenses, Transitions Photochromic lenses
- Safety Eyeglasses
- Sports Wear
Whether you require single vision lenses for distance or near vision, bifocals, trifocals, or custom progressive multifocals, our trained staff will recommend the best choices from the customized lenses and newest complete set of lens options available.
Contact us at (773) 586-8444 to make an appointment to meet with one of our optical technicians to design your eyewear today!
Contact Lenses
If you are considering contact lenses, let us know when you are scheduling your general eye examination. The contact lens examination include tests that are not performed in regular eye exams. Our contact lens options include a variety of options, including Disposable contact lenses that can be changed at different frequencies, contacts for Astigmatism, Bifocal Contact Lenses, Colored lenses, Custom Gas Permeable lenses, Custom Lenses for Keratoconus. Visit the contact lens tab under Eyecare Services for more information.